Nov, 2015. Ann teaching Statistics for Bioinformatics – again!
This semester Dr. Loraine is teaching an undergraduate course here at UNC Charlotte – Statistics for Bioinformatics (BINF 3121).
This is only the second time she has taught an undergraduate class, so she was a bit nervous about it. However, the small class size of only six students, a bit disconcerting at first, helped a lot. She got to know everybody in the class and had time to read and comment on everyone's code. She also thought a lot about what aspects of R – the language we use for the class – were easier or harder for neophytes to understand.
There were a few stumbles along the way – two assignments were way too hard and the midterm was way too easy. And of course everyone struggled to learn R. If you've never programmed before, learning any new language is a challenge. But everyone in the class got better at it.
Working with the students gave us many ideas on how to teach R and statistics to non-programmers. And we're looking forward to putting some of these ideas into practice in the spring 2017 iteration of the class.  Goals for this new version include:
more free-form data analysis projects & reports (like what CS students do, but with data)
more better R practice – to master tough concepts like sub-setting
forming mental models of live data structures to manipulate & query them
more on the real meaning of p values (and how to understand confidence intervals)
deeper dive into multiple hypothesis testing (an eternal problem of big data)
We'll also be moving the content over to UNC Charlotte's new course management system – Canvas. Canvas lets you make your classes public, great if you're on the job market or trying to get students to sign up for your classes. Also, it's just plain fun to share what you think with world.
Check back here for links to the Canvas site once it's ready!
August, 2016. Ivory becomes a Mom
This month, Ivory and Robert welcomed baby daughter Sierra into the world. Congratulations – we're all looking forward to meeting the little one very soon!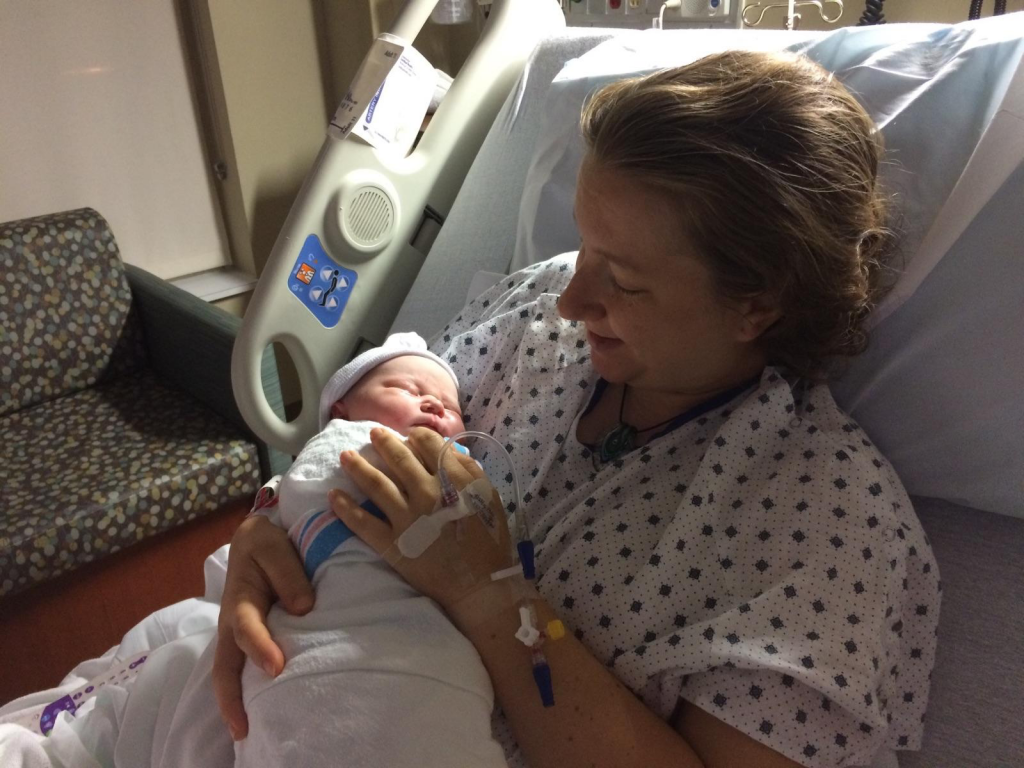 April 23, 2016. IGB team welcomes two new students
The IGB team welcomes two new graduate student software engineers – Devdatta Kulkarni and Muralidhar Akurati.
Both students are pursuing MS degrees in Computer Science and started at UNC Charlotte in January 2016.
Muralidhar Akurati received his Bachelor of Engineering Degree from Andhra University in 2014. He then joined Tech Mahindra, a software development firm serving multiple clients worldwide. At Tech Mahindra, he worked on projects related to product integration, testing, and migrating software from .NET to Java. His current interests include web development, data analysis, and building user-friendly desktop tools using JavaFX.
Devdatta Kulkarni is a graduate of Pune University, where he received a Bachelor's degree in Engineering with a focus on Computer Engineering. As a student intern at Persistent Systems Ltd, he co-developed a DNA cryptography-based algorithm for secured data transfer over high speed networks. Following graduation, Devdatta re-joined the company as a software engineer. Now at Charlotte, he has taken courses in visual analytics, big data analytics, and design.
Jan 2, 2016. IGB team welcomes another new Dad.
Congratulations to IGB testing and user support specialist Mason Meyer upon recently becoming a father. The little guy's name is Daniel Jules Meyer, who weighed in at 8lbs 6oz on his birthday of January 2, 2016.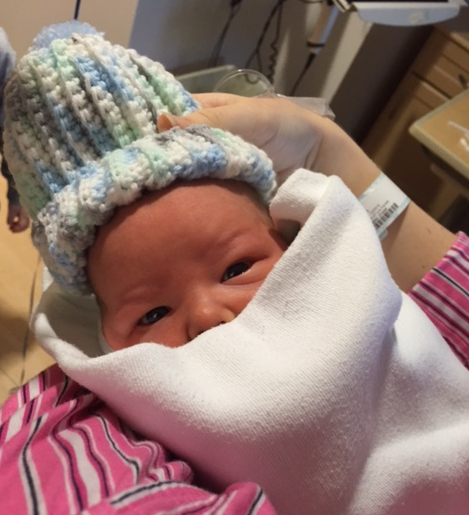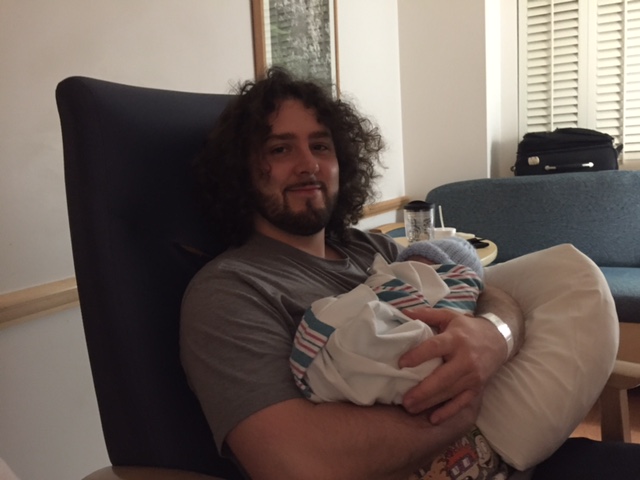 July, 2015. Nowlan Freese awarded Postdoctoral Fellowship in Biology
Congratulations to Nowlan Freese for being awarded a Postdoctoral Research Fellowship in Biology through the National Science Foundation. This fellowship allows Nowlan to work on his project studying epigenetics and alternative splicing in rice over the next three years. Look for Nowlan and other NSF fellows at the Plant and Animal Genome Meeting in San Diego this coming January.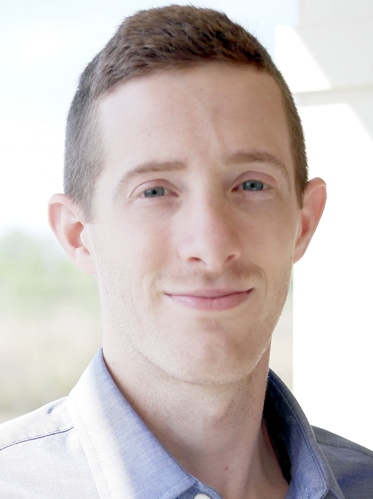 July, 2015. IGB at 2015 Plant Biology meeting in Minneapolis
Several members of the Loraine lab will be attending this years Plant Biology meeting at the Minneapolis convention center. The IGB poster will be in Hall C, number 200-094-Z. Please stop by to ask questions on Monday July 27 from 6:30-7:00 pm and on Tuesday July 28 from 6:00-6:30 pm. Nowlan Freese will also be giving a demonstration of IGB following the Data Carpentry Workshop on Friday July 31.
June, 2015. Nowlan Freese invited to speak at Society for Developmental Biology
Congratulations to Nowlan Freese on winning the best Postdoc poster award at this year's Southeast Society for Developmental Biology meeting. Nowlan presented the work he and April Estrada have done on the role of SR45a in alternative splicing and stress response. The prize is a travel award to present at the 74th Annual Society for Developmental Biology meeting in Snowbird, Utah. Look for Nowlan's talk during the Hilde Mangold Postdoctoral Symposium at 2:15PM on Friday July 10.
April, 2015. Integrated Genome Browser workshop at SESDB in Clemson, SC
IGB will be at this year's Southeast Regional Society for Developmental Biology (SESDB) meeting in Clemson, South Carolina. Nowlan Freese will lead a one-hour workshop on using IGB and other bioinformatics resources.
Details
No registration necessary for the workshop.
When – Monday, May 11 from 1:30 pm to 2:30 pm
Where – Clemson University Madren conference Center, 230 Madren Center Dr Clemson, SC 29634
Click here for more information about the SESDB meeting.
April, 2015. Loraine lab attending annual Catalyst Symposium in Kannapolis, NC
The Loraine Lab will attend the 4th annual Catalyst Symposium "Progress in NCRC". The symposium features nine speakers, a poster session, and awards for best poster. Registration is free and includes lunch. Join in to hear us talk about our current work in rice, alternative splicing, and what's new with IGB.
Click here for more information and to register for free
When – April 30 from 11:30 am to 5 pm
Where – David H. Murdock Core Laboratory first floor event room, 150 Research Campus Drive, Kannapolis, NC
March, 2015. April Estrada invited to speak at Plant Biology 2015
Organizers of the 2015 Plant Biology Meeting invited April to talk about her abstract on SR45a, splicing, and heat stress as part of a minisymposium on gene expression in plants.  They also invited Ann chair to the minisymposium. Nowlan Freese, who co-authored the abstract, is also planning to attend and (we hope!) give a demonstration of Integrated Genome Browser at a Data Carpentry workshop to be held after the meeting.
Jan. 22, 2014. Integrated Genome Browser 8.3 released
Today we released an all-new version of IGB. This new version includes a few new features and bug fixes, but it's very different from previous versions because for the first time, we're using a native installer to distribute the software. Now, all you have to do to get IGB is download an installer, double-click on it, and IGB will install and launch, just like any other software application.
How did we do it? We used a terrific installer software system from ej-technologies called Install4J. If you are thinking of using it yourself, let us know. We'd be happy to tell you about our experience, which was overwhelmingly positive. Thank you EJ for making this game-changing new development possible!
Dec. 15, 2014. Integrated Genome Browser 8.2 released
This week we released a new version of IGB with many new features, including a new paired end read visualization, better tool tips, and many small changes that make using IGB easier and more intuitive. Behind the scenes, we made many improvements to the IGB architecture, paving the way for developers to add new features to IGB as plug-ins.
Nov. 6, 2014. David Norris attends AraPort Developers Workshop.
IGB and CressExpress developer David Norris traveled to Austin, Texas to attend the first Arabidopsis Information Portal Developers Workshop, hosted at the Texas Advanced Computing Center.
Nov. 6, 2014. Tarun Mall joins the IGB team.
After reviewing many outstanding applications, we offered the first of up to three graduate student researcher positions to Mr. Tarun Mall, a first year student in the Computer Science Masters program at UNC Charlotte. Today was Tarun's first day at work. Welcome aboard!
Nov. 3, 2014. CressExpress 2.0 prototype released.
Today we launched a prototype of CressExpress 2.0, a next-generation co-expression analysis tool. This new version of CressExpress contains many more data sets than CressExpress Classic, including more than 8,500 Arabidopsis microarrays from the Affymetrix ATH1 (GPL198) platform.
R code illustrating how to access the new CressExpress 2.0 data sets will be available at the RCressExpress bitbucket repository.