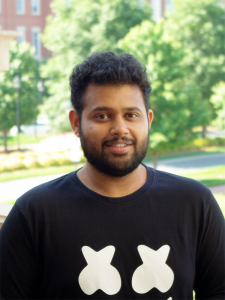 Sameer Shanbhag joined the lab in May 2019 following his first semester at UNC Charlotte, where he is pursuing a masters degree in Computer Science. Sameer received his undergraduate degree in Engineering from the SIES Graduate School of Technology in India.
Prior to starting at UNC Charlotte, Sameer worked at at Xoriant Solutions as a Software Engineer. At Xoriant, he mainly worked as a consultant for client site Morgan Stanley developing middleware service to provide business and financial information for the company.
In Loraine Lab, Sameer has played a key role in developing the App Store for IGB and the Genome Dashboard software.