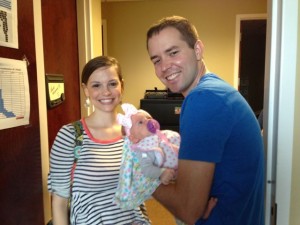 David Norris received his Master's degree in Computer Science from UNC Charlotte in 2012. Prior to this, he earned a Bachelor's degree in History at UNC Charlotte. During his graduate career at UNC Charlotte, he added many new features to the
Integrated Genome Browser
, including several important
improvements to the user interface. He also updated and modernized the PollenNetwork.org Web site.
Following graduation, he joined Red Hat as a software consultant. At Red Hat, he gained new expertise in linux server administration, JEE web application development, developing applications for cloud environments, cloud server administration, and agile software development methods.In February, 2014 he rejoined the team as lead software developer for the Integrated Genome Browser project. He is also lead developer for the CressExpress project and implemented an all-new version called CressExpress 2.0. Since re-joining the team, he has implemented many improvements to our software development process and technology stack, including setting up our OpenStack server and virtualization environment, transitioning the team to using agile software development methods, migrating our source code repositories to bitbucket (and git), and much more.
For fun, David enjoys spending time with his family (wife Rachel and daughter Pearl), running, and learning about new technologies and software tooling.