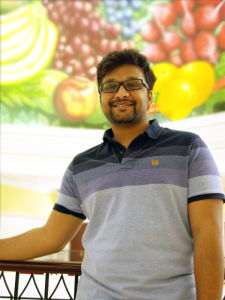 Sai Charan Reddy Vallapureddy joined the group in Spring 2019 at the start of his second semester at UNC Charlotte. At UNC Charlotte, he is pursuing a masters degree in Computer Science with expected graduation date of Dec 2019.
Charan received his Bachelor of Technology in Computer Science and Engineering from Jawaharlal Nehru Technological University in Hyderabad in 2017. From June 2017 to June 2018, he worked as an Associate Platform Administrator at CA Technologies Private Limited, also in Hyderabad. During this time, he developed tooling for managing AWS resources, focusing on reducing development costs.
Sai Charan Reddy Vallapureddy is currently interviewing for full-time positions to start in the Dec 2019 or January 2020 time frame.