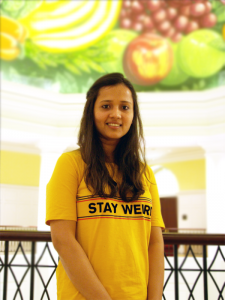 Riddhi Jagdish Patil joined the Integrated Genome Browser development group during her second semester at UNC Charlotte, where she is pursuing a masters degree in Computer Science with expected graduation date of May 2020.
Riddhi received her Bachelor of Engineering in Information Technology from Mumbai University. Folllowing this, she worked as a software engineer at OnMobile Global, in Begaluru, India, and Business Technology Analyst at Deloitte Consulting, based in Mumbai.
In addition to several years professional experience, Riddhi brings expertise in Java software development, notably the increasingly-popular Spring MVC framework. She also has experience developing technical documentation for developers and end users.